Meet the Team
The team at Cesme Marina – like all our teams in all of our marinas – is dedicated to providing unparalleled service and enhancing the customer marina berthing experience. Merve Kanığ is Operations Manager.
They look forward to meeting you and showing you around Cesme Marina near Izmir.
The marina team seeks the perfect marina experience for customers seeking a luxury marina berth in Turkey.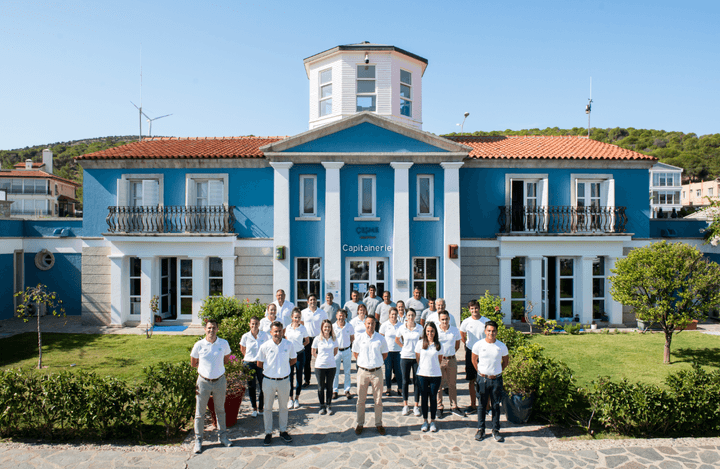 Facilities
In addition to the standard facilities that you would expect from Camper & Nicholsons, Cesme Marina also provides:
The Boutique Hotel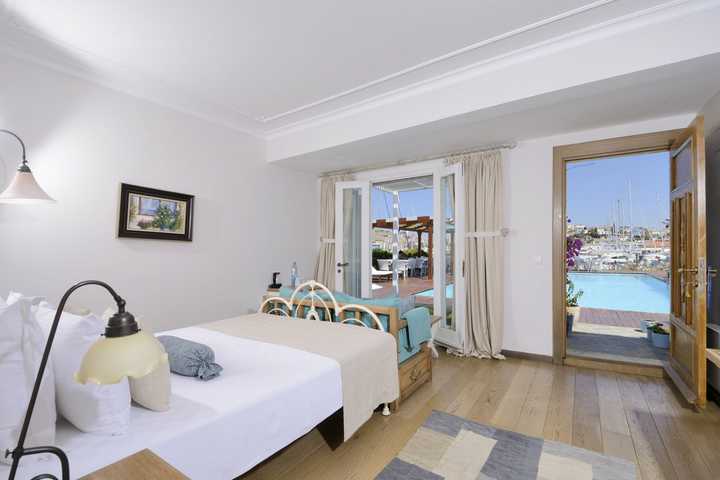 With six stunningly appointed rooms Cesme Marina Residences provides the perfect home from home.
Every one of our luxurious rooms provides guests with superb views across the marina and residence' swimming pool. Accompanied by real fireplaces, handcrafted furnishings, quality bathrooms and much more the Marina Residences offer every guest the most relaxing of stays in total comfort in an ideal location.
Only a stroll from the delights of Cesme Marina, including the yacht club, art gallery and numerous shops bars and restaurants and the historical town of Cesme (Ranked 8 in the New York Times top places to go, 2010) with its own castle and much more. Cesme Marina is less than an hour's drive from Izmir International Airport.
Cesme Marina Residences is home to six luxurious rooms, three suites and three standard, where even the standard rooms offer plenty of space, quality finish and ensuite bathrooms – all offering total comfort and tranquillity for our guests.
Technical Services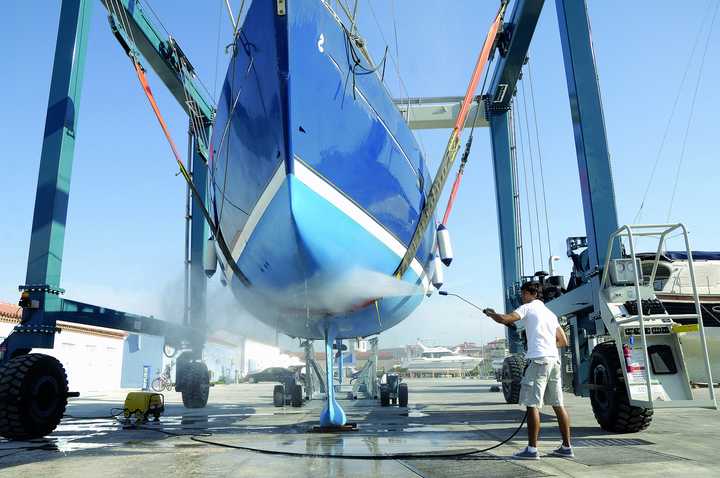 On top of the luxury marina berths Cesme Marina has a fully serviced boatyard with an 80-ton travel hoist and a 20-ton boat mover as well as storage ashore for up to 100 yachts.
In addition, further technical services can be booked and organised via this link.
Superyachts
Cesme Marina is delighted to offer award-winning superyacht berthing for yachts up to 60M.
In 2020, Cesme Marina won the ACREW 'Best Superyacht Marina in the Aegean', recognising exceptional commitment to superyacht facilities, berthing and Captain and Crew services.
We are delighted to have received this accolade, helping promote superyacht cruising and charter in the Eastern Mediterranean.
Getting Here
By Air – Cesme Marina is just 45 minutes from Adnan Menderes International Airport, which has direct connections to many European cities with Turkish Airlines, SunExpress, Pegasus, British Airways and Lufthansa.
By Road – Situated at the western end of the Karaburun peninsula, Cesme Marina is less than an hour's drive from Izmir. There is also a regular bus service between Izmir and Cesme.
By Sea – Pilotage into Cesme Marina is straightforward whether approaching from the north or the south. Cesme Castle is easy identifiable and lies immediately north east of the marina. The outer breakwater and the green light are easily identified day and night. The channel between Chios and the mainland is free of unmarked hazards.
The rocks, marked by a beacon a mile west of the entrance, should be kept a quarter of a mile to starboard – or leave to port, passing mid-way between the rocks and the headland. Pass between the breakwater to starboard and the pier to port. On approach, contact us on channel 72 to arrange your marina berth.
The entrance of Cesme Marina is 88 meters wide, and it is protected by a breakwater of 300 meters allowing yachts a safe entry.
Regulations – Customs and Immigration offices are a short walk from the marina. The marina team at the Capitainerie will be pleased to advise on opening times and other formalities.
Yachts entering Turkey are required to obtain a transit log (yacht cruising permit). When leaving Turkey, yachts should depart within 24 hours of clearing out.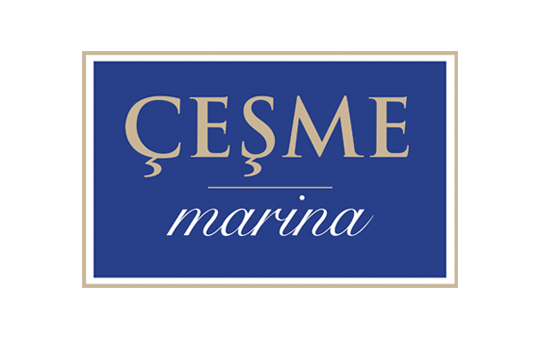 C&N Standard
+90 232 712 2500
Get In Touch