IC Cesme Marina, established by the partnership of IC Holding and prestigious Camper & Nicholsons Marinas, has won another highly coveted international award to add to their increasing collection of accolades.
The 'Best Super Yacht Marina of the Aegean' was awarded to IC Cesme Marina by ACREW, in recognition of their outstanding customer service and facilities available to Captains and Crew.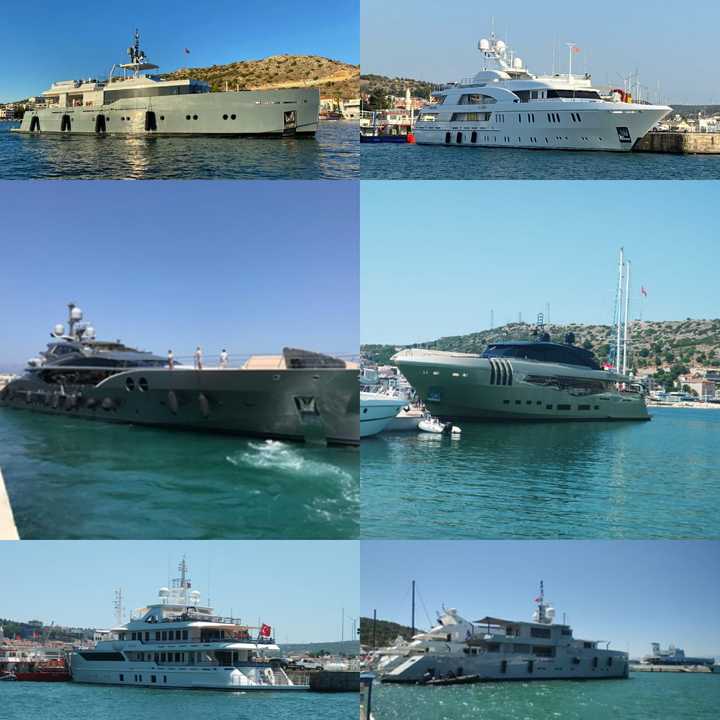 The Super Yacht Business Awards, organized by ACREW, is a global award program in which captains and crew select the best businesses in the super yacht industry. ACREW nominated Cesme Marina as the best super yacht marina candidate in the Aegean with a jury of 50 people consisting of experienced retired captains who continue their career on land, department heads and active captains. In addition, ACREW has invited its network of members which has more than 15,000 captains and crew members to vote for superyacht businesses that deserve to be recognised as the best in their field.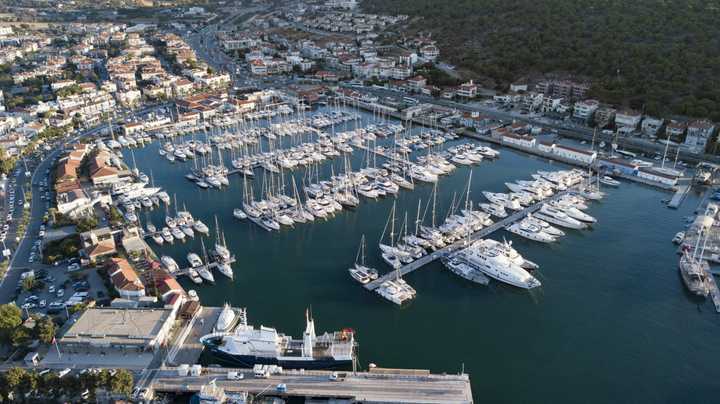 Can Akaltan CMM, Cesme Marina General Manager comments,
"As Turkey's most award-winning marina, we are so proud and grateful to have won a new accolade this year! 2020 has been a difficult year for everyone, but this award has added great morale and motivation for our marina, customers and staff. Welcoming in the New Year, we will continue to maintain our title as Aegean's Best Super Yacht Marina without compromising on our outstanding levels of service, customer support and facilities, ensuring a comfortable and enjoyable stay for everyone."
Abigail McGrath Founder of ACREW comments,
"The Best Superyacht Marina Award recognises the marina for providing the best standard of services and facilities to Superyacht Captains and Crew. Cesme Marina gained an incredible number of votes with Captains and Crew recommending Cesme Marina as an ideal home port or visiting destination thanks to its outstanding facilities, close proximity to the historic town of Cesme, local bars and restaurants on site, loyalty programme and on site Boutique Hotel with swimming pool for recreation. We are delighted for the whole team at the marina who work tirelessly throughout the year."
Alongside winning the ACREW 'Best Superyacht Marina' in the Aegean in 2020, Cesme Marina won the Golden Anchor Award, which was accepted as the Oscar of the maritime industry in 2010 in the Marina Management category, in 2011, the 'Dialog for Urban Quality – Mixed Use Award' by ARKIPARC, in 2012 by the Izmir Provincial Directorate of Culture and Tourism. Tourism Investor of the Year' award, 'Jack Nichol – Outstanding Design Award' by World Maritime Transport 'PIANC' in 2014 and 'Green Apple' Best Environmental Practices Awards in 2017 in Europe, Middle East and Africa continents, with the same project. In 2018, he received the 'Green World' Bronze Award.
To book a berth at award-winning Cesme Marina, click here.