The award winning marina in Cesme, Turkey, with berths available for yachts up to 60M
IC Cesme Marina, a chic and vibrant port village set in a natural harbour is sensitively integrated within the traditional maritime city of picturesque Cesme, rich in history and atmosphere.

This romantic ancient harbour is a wonderful place to visit, an ideal base for berthing or wintering your yacht and a perfect home marina from which to cruise in Turkey or sail the Aegean – with the idyllic isles of Chios and Lesbos just a short sail away.
Cesme Marina is a port of entry harbour master, and customs is only a small walk away. Make Cesme Marina your home port in Turkey. With some of the best yacht berths available in Turkey and Eastern Mediterranean, we look forward to welcoming you!
Berth your yacht in Cesme Marina in Turkey and you'll find yourself enchanted by the marina village's numerous elegant cafés and fine eateries, and also attracted to the marine fashion retail outlets and designer boutiques of the modern retail complex.
Cesme Marina was awarded the "Best architectural project" title at Arkitera Architectural Awards in 2010, the "Best Marina" title at the Golden Anchor Awards in Istanbul in 2011, "Best Tourism Investment" at the 4th Izmir Tourism Awards in April 2012 and PIANC Marine Excellence Design Award in 2014.
Cesme Marina continues to win awards for sustainability projects including the Green Apple Award 2017 and World Apple Awards in 2018 and 2021.
In 2020, Cesme Marina won the ACREW Superyacht Awards, honouring the marina as 'The best Superyacht Marina in the Aegean.'
By day or by night, Cesme Marina is sure to delight. One of the best marinas in the Mediterranean.
Our TOP five reasons to berth your yacht or superyacht at Cesme Marina, Turkey
Award winning marina with five star customer service and facilities in Turkey
Chic and vibrant marina in a historic Mediterranean Port
Luxury marina berths an hour from Izmir
Cesme offers sailing access to 300 islands in the Aegean
A generous The Cesme Marina Privilage 'I Am Happy Here' Programme with incentives to stay and enjoy annual berth contracts at the marina. Click here to see what amazing privileges you and your family and friends could enjoy!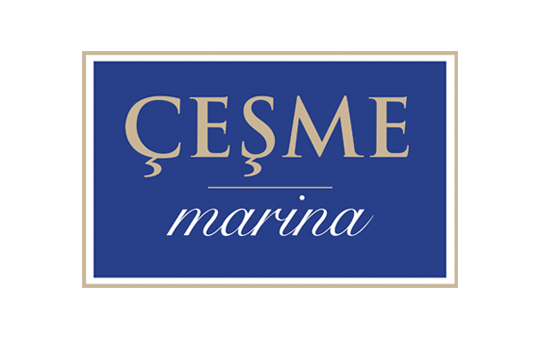 undefined Knot undefined
NaN°C
+90 232 712 2500
VHF 频道 72
最大 LOA 60m