Meet the Team
Our dedicated and knowledgeable Grand Harbour Marina team is helmed by Gordon Vassallo and ably supported by Ian Cochrane for marina operations.
The Capitanerie is manned by Jacqueline Mangion, Zsanett Gyorffy and Daniela Hanzlova with all crew relations. The quays and pontoons are patrolled by our senior berthing master Kevin Valentine and his team along with the technical and maintenance department run by Edward Sammut and Ronald Attard.
Travel & Quarantine Information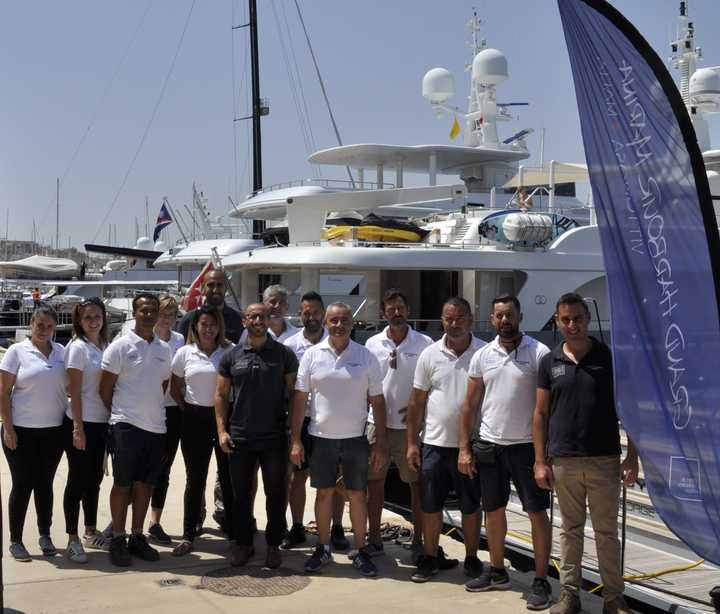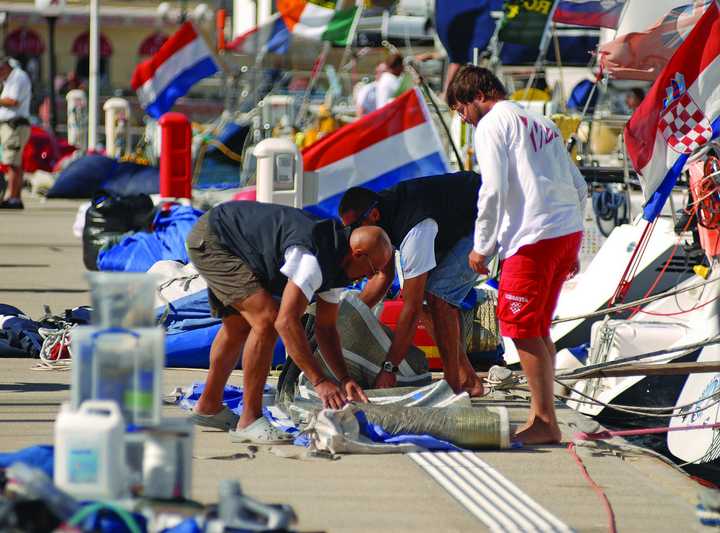 In addition to the standard facilities that you would expect from Camper & Nicholsons, Grand Harbour Marina also provides:
Fuel bunkering
Provisioning services
Electric Car Charging Bays
Parking for clients upon request
Superyacht shipyard in adjacent creek
Travel lift and boatyards nearby for smaller yachts
Technical services for yacht repairs and servicing
Bars and restaurants on the waterfront and nearby in Vittoriosa
Shops - a weekly market and several chandleries
Close proximity to the Capital city of Valletta
As a superyacht marina we also have a limited number of superyacht berths for sale of 30m to 100m available for purchase on a 30-year licence.
Contact Grand Harbour Marina Office for further berthing details or to get a quote, or complete our book a berth form.
To find out how Grand Harbour Marina was developed into a superyacht marina, visit our Business Services page.
Technical Services
Malta has suppliers and agents for most marine manufacturers, as well as a shipyard and a full range of facilities for all yacht and superyacht refit, repair and maintenance work. These include:
Electrical and electronics specialists
Marine engine and hydraulic specialists
Engineering, welding and machine shops
Refit and repairs for steel, GRP and wood
Travel lift and covered hard standing (up to 140m LOA)
Life raft and inflatable service and repair
Our Marina team in Grand Harbour can provide contact details and are on hand to help with any owner or skipper's specialist requirements.
The nearby superyacht shipyard has the capacity to service, maintain, refit and repair some of the largest ships afloat. It includes a 160m long graving dock and a 140m covered dock, all provided with shore services, workshops, storage facilities and offices for the administration and crew.
Getting Here
By Air – Grand Harbour Marina is only 15 minutes from Malta International Airport – with direct flights to most major European cities. There are also facilities for chartered and private jets.
By Sea – The marina is accessible day or night in all weather conditions and our team provides 24-hour berthing assistance.
On approach, the breakwater with St Elmo lighthouse located at its eastern end is easy to identify. Leave this to starboard, and the short breakwater off Fort Ricasoli to port. Fort St Angelo is then rounded to port to enter the final approach channel, which is marked with small red and green buoys. Call us on VHF channel 13 for berthing instructions.
Yachts should also contact Valletta Port Control on channel 12 when 12 miles out, and may be asked to call again one mile from the entrance, depending on the movement of commercial traffic within the harbour.
Regulations – Visitors arriving from other countries within the European Union are required to complete the form supplied by the Capitainerie, with vessel registration details and a crew list.
Yachts arriving from outside the EU need to clear through Malta's Customs and Immigration. Officials will usually visit the yacht at Grand Harbour Marina to complete this.
Any passengers or crew leaving the yacht in Malta and departing by other means are required to have their passport stamped by Immigration on arrival.
Marina Documents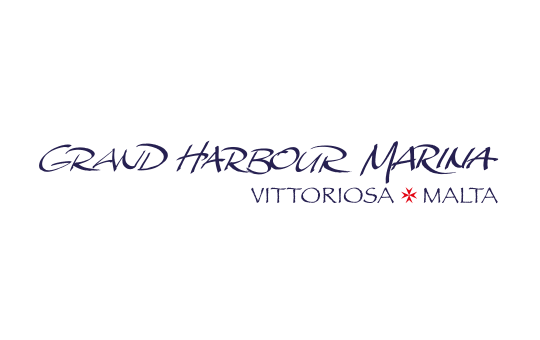 C&N Standard
+356 21 800 700
Get In Touch