Camper & Nicholsons Marina Investments Limited (CNMI) is a closed-ended investment company registered and incorporated in Guernsey.
CNMI raised €50m for the acquisition, development, redevelopment and operation of an international portfolio of both new and existing marinas and related real estate in the Mediterranean, the Caribbean and the United States.
CNMI is now primed to take advantage of development opportunities as the world economy recovers from the lows of recent years.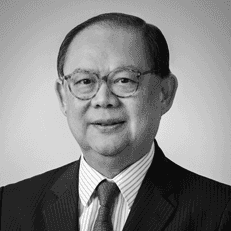 Victor Chu is a lawyer with over 30 years' experience of operating and investing in Asia. He is Chairman and principal shareholder of First Eastern (Holdings) Limited, which together with its wholly owned subsidiary, FE Marina Investments Limited, owns 99.6% of the Company's issued share capital. He became a Director of the Group's majority owned subsidiary, Grand Harbour Marina plc in November 2017 and Chairman of the Group in June 2018.
Mr Chu obtained his law degree at University College London and qualified as a solicitor in England and Hong Kong in 1982 with Herbert Smith, the City law firm.
Over the last 30 years he has served, at various times, as a Director and Council Member of the Hong Kong Stock Exchange, Member of the Hong Kong Takeovers and Mergers Panel, Advisory Committee Member of the Hong Kong Securities and Futures Commission and part-time member of the Hong Kong Government's Central Policy Unit. Mr Chu served as Foundation Board Member of the World Economic Forum in Geneva from 2003 to 2015 and currently co-chairs the Forum's International Business Council.
He is also Chairman of the Hong Kong – Europe Business Council, a Trustee of Asia House and serves on the Board of China Merchants China Direct Investments Ltd. In June 2011, Mr Chu was awarded the 2011 Global Economy Prize (jointly with Professor Larry Summers and then European Central Bank President Jean-Claude Trichet) by the Kiel Institute for the World Economy.
Victor Chu, Chairman (Hong Kong Resident)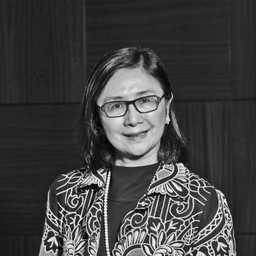 Ms. KAN has extensive experience in direct investments and investment management globally with focus in the Asian region. She is Managing Director of First Eastern Investment Group with which she is a founding member since its establishment in 1988. Ms Kan became a Director of the Group's majority owned subsidiary, Grand Harbour Marina plc in November 2017 and subsequently has been appointed CEO. She serves on boards of various companies which include Sustainable Development Capital (Asia) Limited and Grand Harbour Marina PLC, a subsidiary of the Company and listed on the Malta Stock Exchange. Ms. KAN is licensed with the Securities and Futures Commission in Hong Kong. She is a Certified Public Accountant (U.S.A.) and a Fellow Member of the Hong Kong Institute of Certified Public Accountants. Ms. KAN is also a Member of the Hong Kong Securities and Investment Institute. She began her professional career with the Hong Kong office of Arthur Andersen & Co. in the area of audit and business advisory services. Ms. KAN obtained her Bachelor of Science degree in Business Administration and Accounting and Bachelor of Arts degree in Economics from the University of Minnesota, Minneapolis, USA.